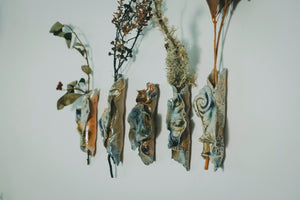 Amanda Kemp
No Rongowhakaata, Te Aitanga-a-Māhaki, Ngai Tāmanuhiri teiwi, Ko Amanda Kemp ahau
UKU touch stone is the dynamic between light and shadow in our
human experience, which expands to all
Ruku i te pō, ruku i te ao.
Delve into the dark, emerge in the light.
Walk with me
---
"First chemistry, then food, followed by painting and now sculpted and wearable art - for several decades, this articsic soul has been fully occupied creating what inspires her..."
Podcast
---
"A podcast by Creative Matters. It's focus is on my creative path leading into UKU. It outlines my very honest and personal journey, in the hope it may inspire others to find...